After scouting another potential astrophotography spot in Hocking Hills, Ohio, I went to nearby Cedar Falls. There were no falls. It's been so dry that there was barely a drop of water where the waterfall should be. I took the opportunity to photograph Cedar Interesting-Shaped-Cliff and a dry creek bed.
When water is flowing, Cedar Falls is pretty impressive and often photographed. Even without the water, the pool, the cliff and the trees are beautiful in the early evening light. With the water level in the pool so low you're able to see rocks and contours that are usually hidden. The large rocks and shallow streams lined up nicely to point right at the falls, or, rather, to the interestingly shaped cliff.
Click the photos below to enlarge.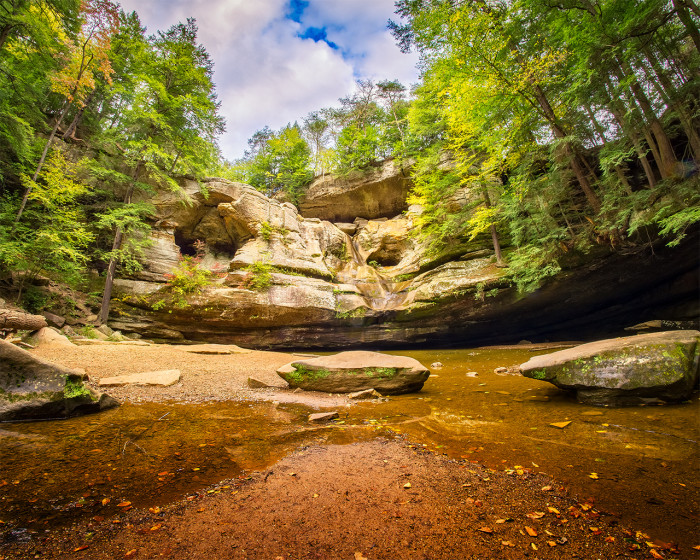 Off to one side I found the creek bed almost completely dry. This let me get a couple cool photos of the rock formations surrounding the creek and the formations that make up the creek bed.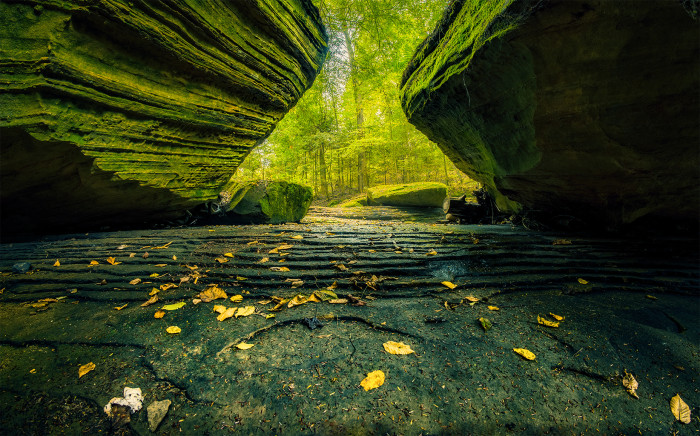 I don't often include myself in the behind the scenes shots, but I thought this one could use some frame of reference so there I squat.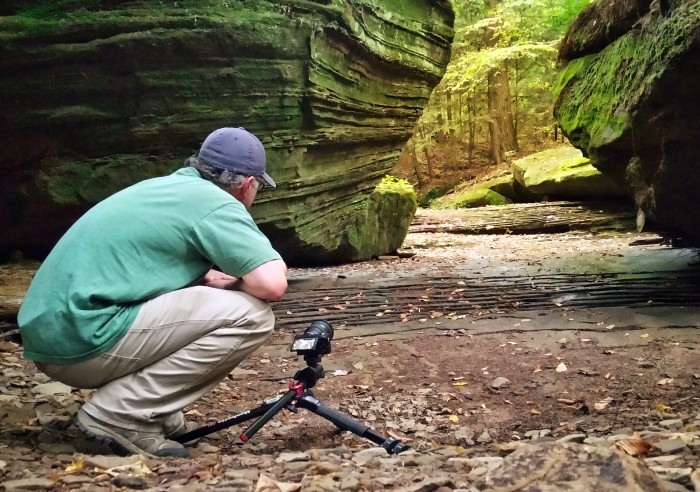 The large rock on the right is a balancing rock. I don't know enough geology to tell if it's an glacial erratic, erosional remnant, or a pedestal rock. Becasue the stone is very different from the creek bed, I'm guessing that it's an erratic. I got in close and shot thee landscape photos with a 10mm lens. The three shots were then blended together in to a square panorama.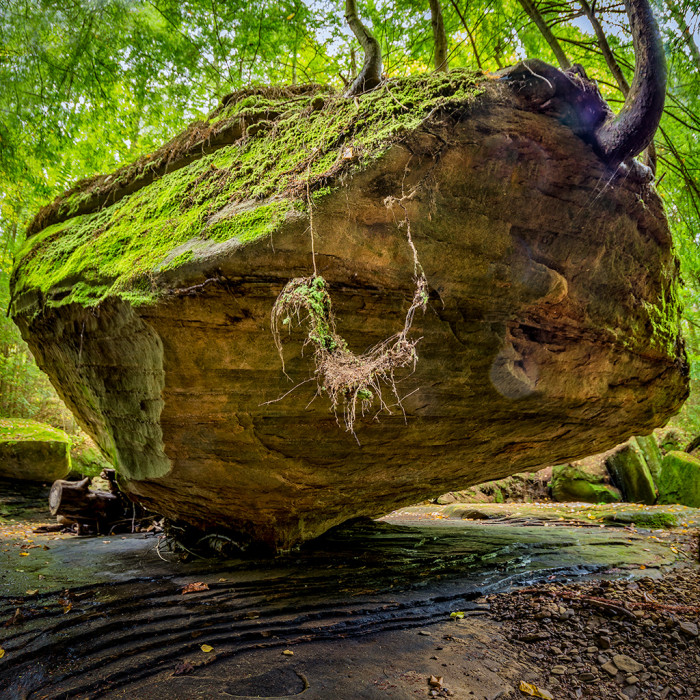 The spot I was scouting for astrophotography turned out to be a bust. On the map and satellite images it looked good, but in person it wasn't. There is just no substitute for ground truth. On the computer the spot looked like it was elevated and clear. In person it wasn't elevated much above the surrounding area, the weeds were very tall and so were the trees. There was no clear site line to the horizon. Oh, well. At least I got a shot of the Forester looking all majestic in it's preferred habitat.