Hargus Lake is in A.W. Marion State Park outside Circleville, Ohio. Recently, I got up early enough to drive down and shoot a foggy sunrise over the calm water.
It was a terrific morning for photographing the sunrise – cool and partly cloudy with a dew point just a degree or two below the temperature. I arrived just before the sun rose above the trees on the opposite shore of the small lake and got one blue hour shot. It was a little rushed so I went with my go to centered foreground composition with the foggy horizon on the top third line.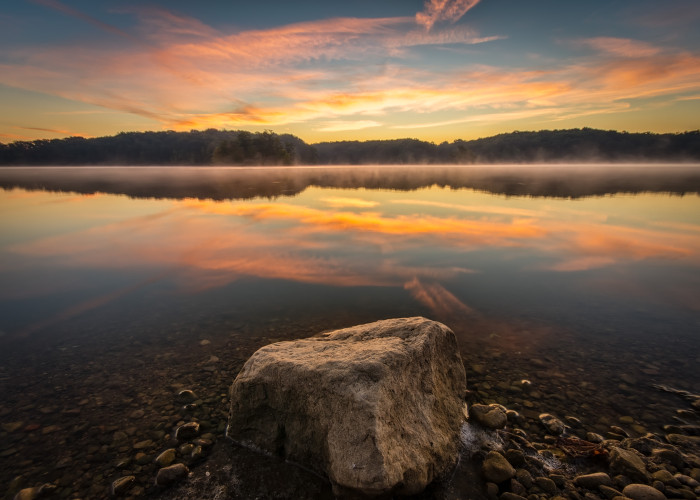 As the sun came over the trees, I looked for a way to line it up with one of the goldenrod plants along the shore. I wanted to find one closer to the water but couldn't. I have tried composing with foreground subjects off center, but I always come back to centering them. That composition rule about not centering things just doesn't hold up. Adding a little post processing vignetting works very well to emphasize centered subjects.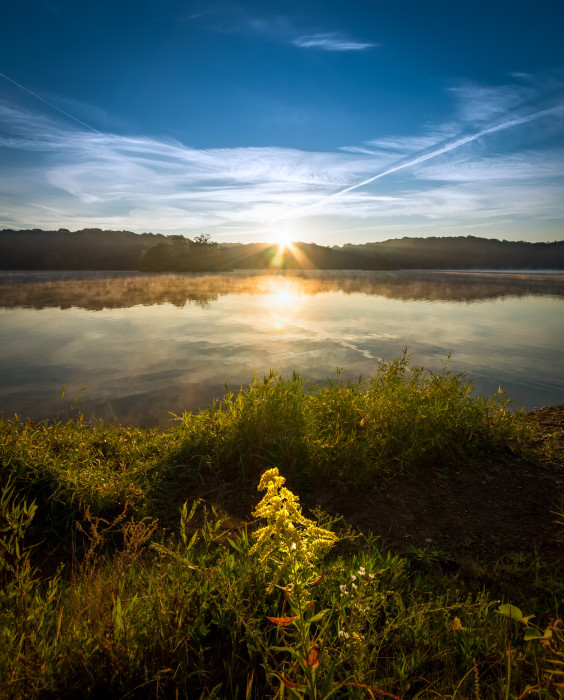 There's a small island in the middle of the lake that was beautifully lit by the early morning light and surrounded by the glowing fog. I switched to a telephoto lens to get a relatively close up shot of the island with the fog covered water in the foreground.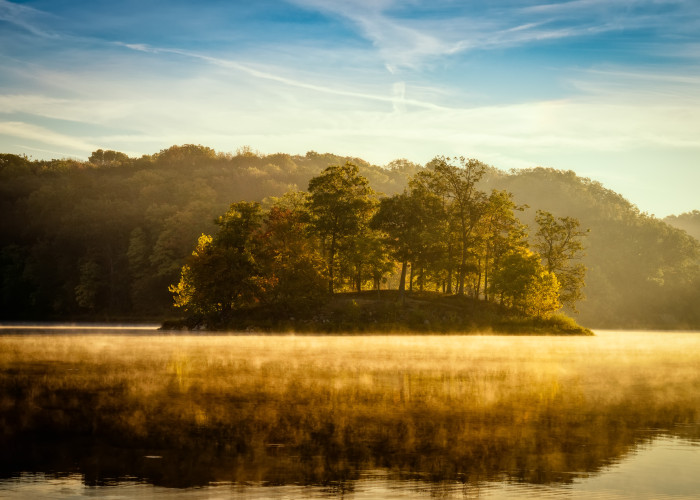 There was a heron standing in the shallows down the shore from me and because I had the 210mm lens attached I wanted to get a shot of him. As soon as I started to move in a little close, he took off, but serendipity struck again and I got an unplanned shot of him flying low through the glowing fog.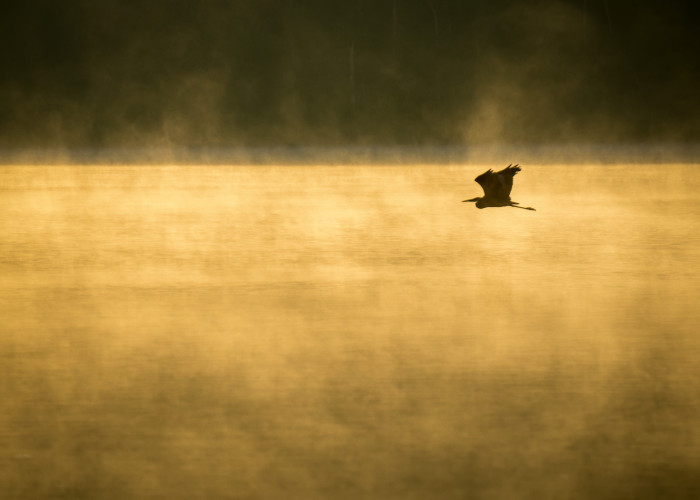 It was a very good trip and I was glad I got up early and went. There is just no substitute for good light and I've always preferred mornings to evenings. The light is softer, cleaner and a little more golden at the beginning of a new day.