This isn't the most compelling time lapse, but it is a technical success. I got the camera, the intervalometer, the Kindle and qDSLRDashboard all working together. The tripod was steady on the sand. The camera was level and lined up on where the sun would rise. I even remembered to put on bug repellent! Confident I can make the equipment work, now I can work on points for style.
With sunrises getting later I was able to arrive at the Alum Creek Lake kayak ramp almost an hour before dawn. Having remembered to bring a light this time, setup went quickly and getting the qDSLRDashboard Triple Holy Grail settings went quickly too. The first frame was shot at ISO3200 f/4 and 1 second which was enough to capture a few stars above the pre-dawn glow. qDSLRDashboard then ramps down the ISO to the minimum of 100. Then the app progressively stopped down the aperture to the f/16 minimum I'd set. Finally, it ramps the shutter speed.
One technical detail I'm still debating is how to set the metering mode. If it's set to 'Center' or 'Spot' and you meter for the sun then everything else is very dark. Some detail can be pulled out of the RAW files, but not all of it. If you set the metering to 'Multi' then the sunrise can be over exposed and there's no way to get any detail even out of a RAW file – it's just not there. A reverse ND graduated filter would help, but I can't find a screw-on model – they only come in the large slide-in format.
Click HD to see and here the best version.
The music is 'Haven' by Jelsonic from freemusicarchive.org
I had to guess where the sun would appear over the far shore, but I got really close!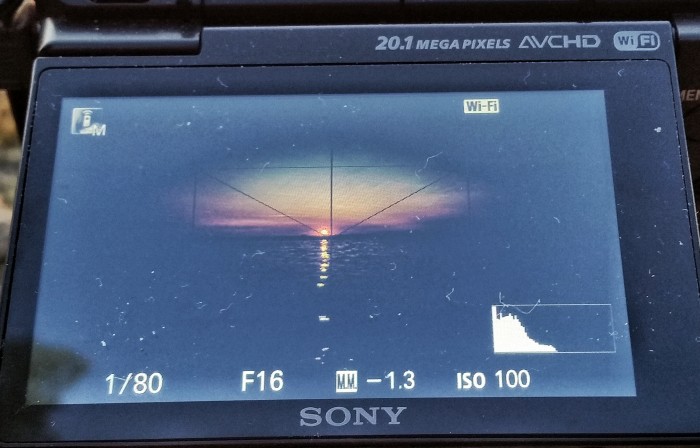 While one camera was clicking away, I wandered around looking for other shots.