Feeling uninspired? Wondering how you're going to revolutionize photography with your next shot? Can't figure out exactly where and when to shoot? Stop. You're not going to figure it out at home. Get outside and photograph something. Get up early or stay up late and look for a subject. Oh, and chances are you'll never revolutionize photography sitting at your kitchen table, so stop worrying about it.
I finally made time to go down to Rose Lake in Hocking Hills, Ohio. On a map it looks like a great place to photograph the Milky Way. In person, this late in the year, it's an OK spot for astrophotography. I arrived just before sunset and the trees glowed in the golden hour light and were perfectly reflected on the still lake. I hadn't even thought about shooting the lake itself. If you get out there and look, you'll find subjects and inspiration.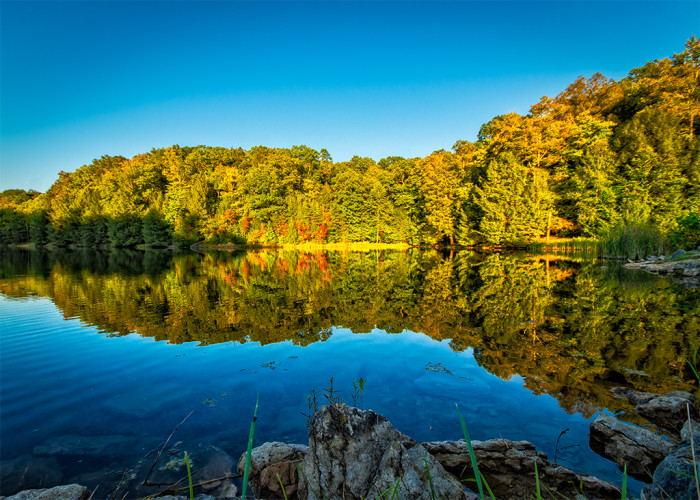 After the crescent moon fell below the trees, I got a couple Milky Way shots. Despite the lake's elevation, the trees at the bottom of the spillway block the horizon and lower part of the sky. May or June would be a much better time to photograph the stars here. As it got cooler, a fog developed that blocked the sky and condensed on the lens so I wasn't able to get a time lapse either.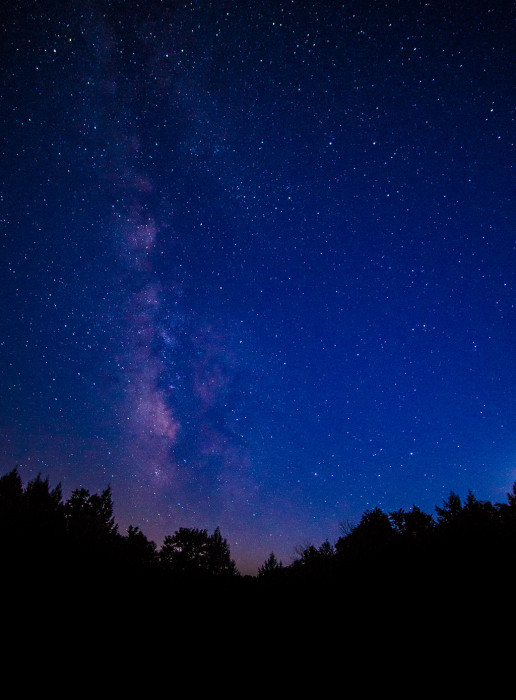 Inspired by the earlier reflection photo, I took one shot looking North at the thin end of the Milky Way over the lake.