Autumn in Ohio tends to be too dry to photograph creeks and waterfalls. Indian Run Falls in Dublin, Ohio is large enough to still have a good flow in some sections.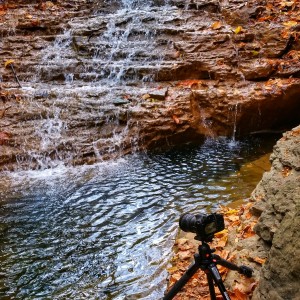 Combining a waterfall with autumn color is an especially beautiful scene. I've photographed Indian Run Falls many times before and wanted to try a new composition that emphasized the fall leaves.
There is a narrow ledge near the falls. I setup there with a 10mm wide angle lens and a 10 stop ND filter to shoot the falls as a background and some autumn leaves as the foreground. During times of peak flow the ledge is constantly splashed making this shot much more difficult for a non weather tight lens and camera.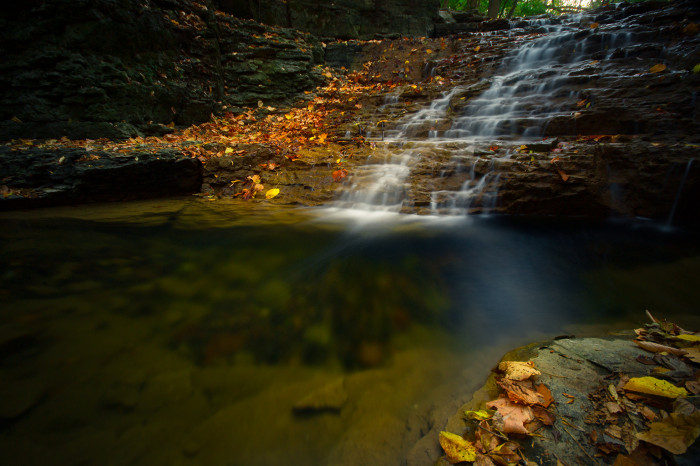 The lower, larger waterfall was down to a trickle, but the gorge leading to it is beautiful. I hiked the short trail to the far end of the gorge, where it's safer to climb down, then hiked back towards the falls. Everywhere you look there are nice photo compositions.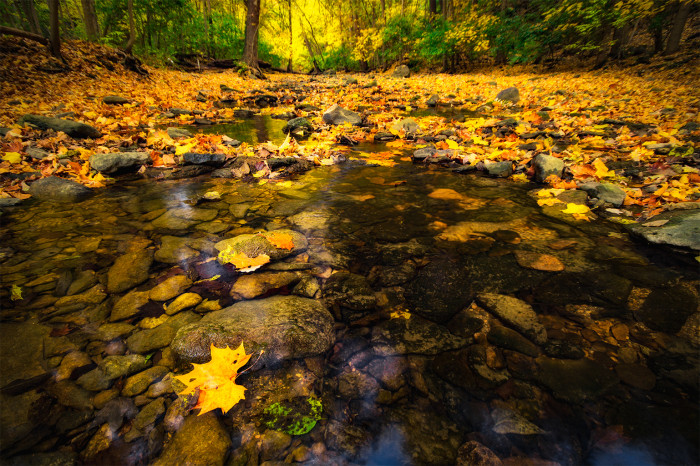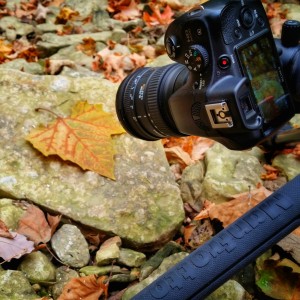 Although I'd come to photograph the waterfalls, my favorite shot of the day was of one particular leaf. Hiking along the creek bed, it caught my eye among the thousands of others. I set it on a large rock and setup as close as I could focus. After some experimenting, I found f/8 kept the whole leaf in focus while bluring the background and still gave me a reasonable shutter time.