There are two large, well known waterfalls in Columbus, Indian Run Falls and Hayden Falls. Also on that side of town is a third relatively unknown large falls – Dublin Road Falls.
On the west side of the road you can see a small cascade where the creek that feeds Dublin Road Falls passes under the street. On the east side, at the north end of the guardrail, there is a short path that leads through the woods to a spot where you can scramble down to creek below the falls. The creek continues through the narrow gorge all the way to the Scioto River and there are many more picturesque cascades along the way. Sadly, the gorge seems to collect a lot of trash. If you visit, take an empty trash bag with you and haul out what you can. Extra points to anyone who gets rid of that car bumper <grin>.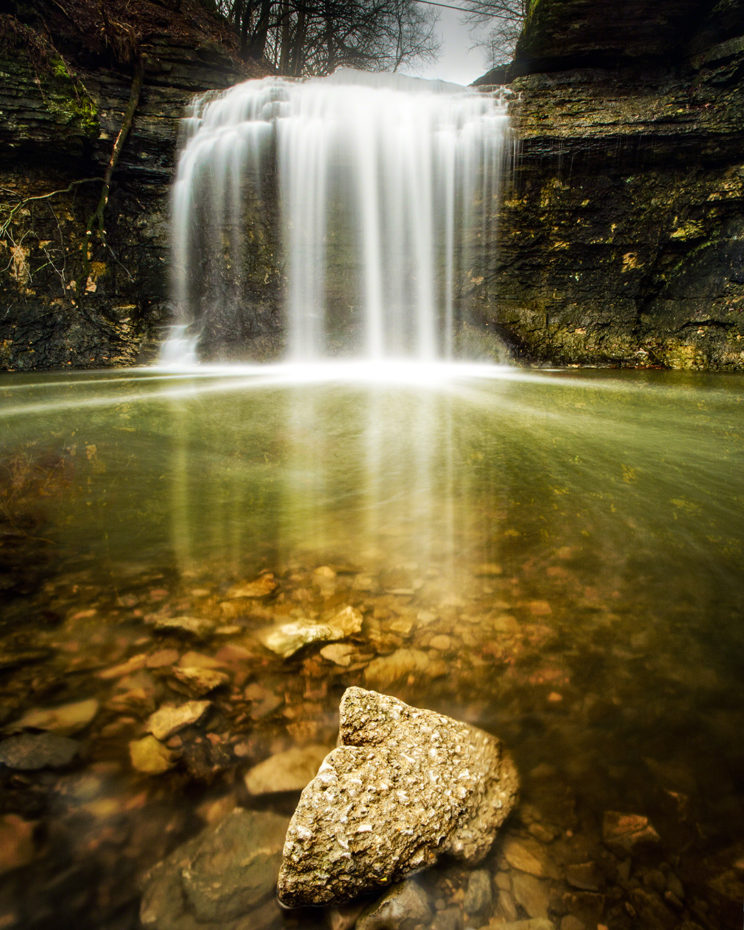 Below is a map to the location of this third big waterfall. The address is approximate. There's a roofing wholesale business there that let me park in their lot. The falls is just north of them on the other side of the street. As always, be cautious and contentious if you visit. Yesterday it was really slippery, both on the trail and the creek rocks.