I haven't been able to take many Milky Way photos this summer so when we had a clear night recently my daughter and I decided to stay up late and explore a new night sky photography spot.
Many of the sites I visit for Milky Way photography are found with a combination of the Light Pollution Map web site and Google Maps. Using the light pollution map I find area area with reasonably dark skies and then look at topo maps and satellite images to find an exact spot. Ideally I look for a spot on a hill or ridge that is clear of trees so I can see as close to the horizon as possible.
About an hour and a half east of where I live in Columbus, OH there are some areas with nice dark skies and I found a rural road that follows a fairly high, clear ridge. The first spot I'd picked at the end of the road looked good on the map, but when we got there the clearing was full of weeds taller than my car. We scouted around and found an out of the way spot. Trees partially blocked the horizon, but we could still see the center of the Milky Way. I don't include people in my landscapes, but because this was the first time my daughter had joined me on a nighttime adventure I wanted to commemorate the occasion.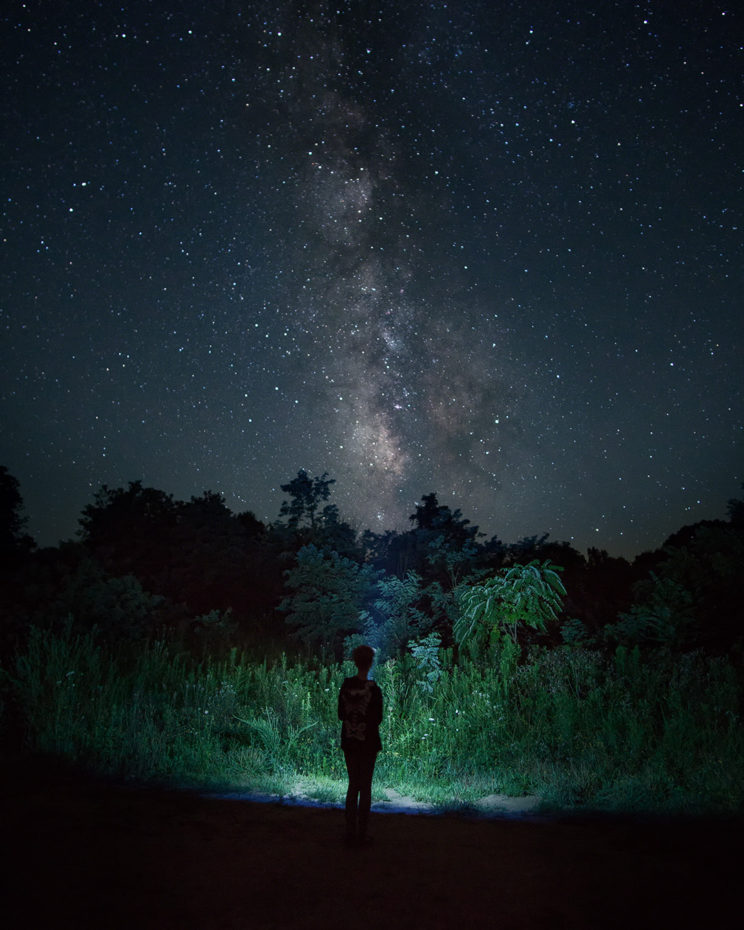 A few nights later we went back out to the same area even though a half moon would be up for part of the night. You do not have to have absolutely perfect dark skies to capture the Milky Way. You do have to be away from city lights and the sky has to be mostly free of clouds, but a some moon light can actually be beneficial. It illuminates the landscape with a beautiful, soft even light.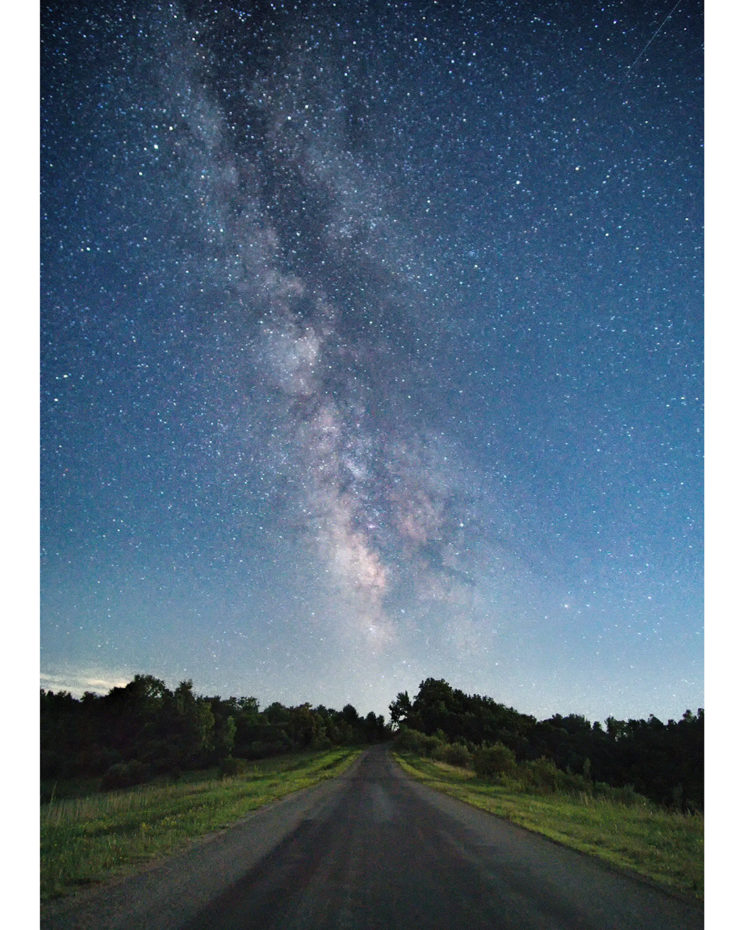 Including a road, path or creek that meets the Milky Way at the horizon is a great way to connect the foreground to the sky in landscape astrophotography compositions. Of course, sometimes things just don't line up the way you want, but including some kind of foreground element will give photos a sense of place and scale. We found a 1/2 mile (1km) long row of hay bales along the side of the road. They didn't line up with the Milky Way, but were such a good foreground subject that I created a shot anyway.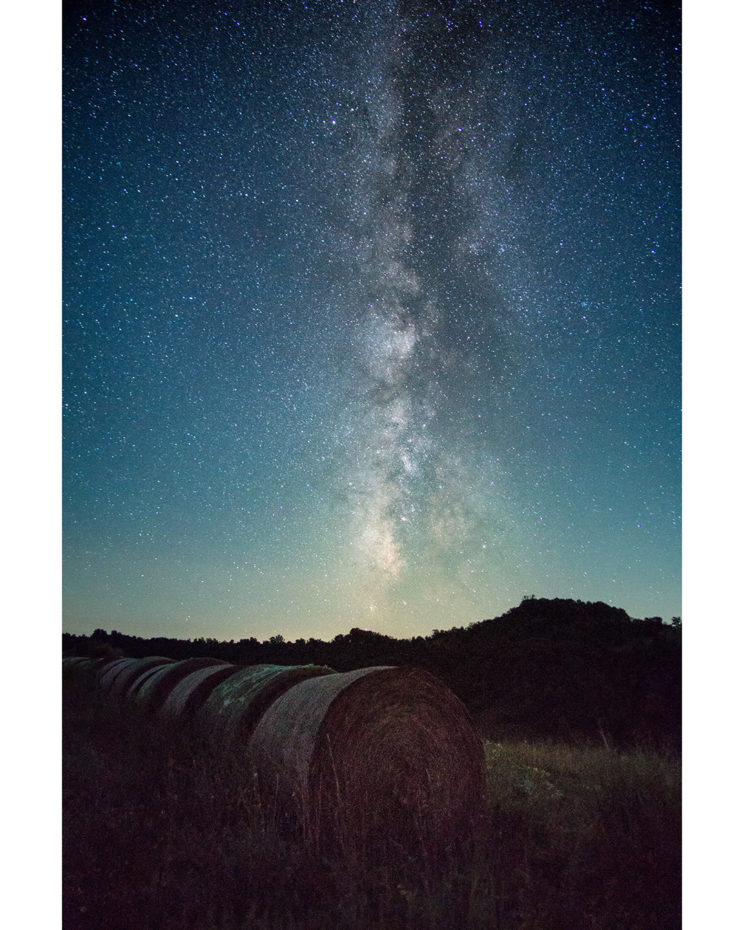 If you live in Ohio and are looking for a good spot for capturing the Milky Way, any high clear spot in the AEP ReCreation Lands south-east of Zanesville will work. In particular, the southern end of Zion Ridge Road, right next to The Wilds, offers some great views and no crowds… except for the occasional cow or coyote.
There are few more Milky Way Meetups scheduled for this year. If you're interested in attending check out the Meetup page for more info.
[wdi_feed id="1″]