A beautiful pastel sunrise time lapse shoot ruined by a delicious Cliff Bar.
After getting up early to try again for a Hoover Reservoir sunrise time lapse, I was hopeful the weather was going to be kind. It wasn't going to be a dramatic, fiery dawn, but calm and pastel with very still water. After finding a composition with a little foreground interest and getting the tripod, camera, lens, filters and intervalometer all setup, I pushed the button and settled back to wait. I'd left home without eating so I grabbed a Cliff Bar out of my backpack.
As soon as the crinkle sound of the wrapper hit the calm, predawn air, ducks from every corner of the reservoir vectored towards my position in hopes of a share of my snack.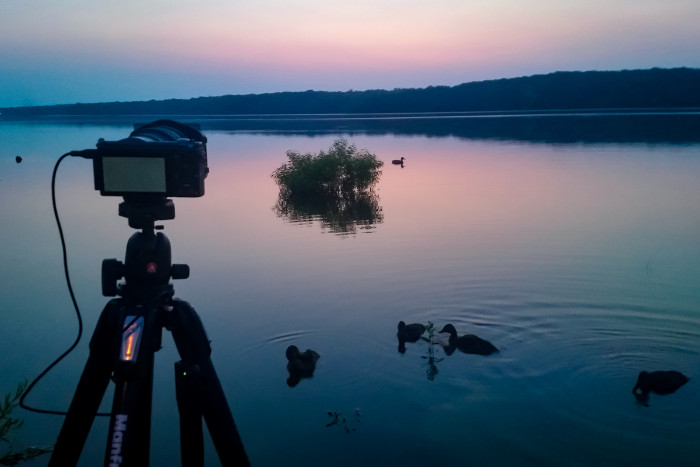 The mirror-like water was totally ducked. They drifted in and out of the shot and even came a bit too close to the tripod. In the interest of full disclosure, it was a 'Nuts and Seeds' flavored Cliff Bar. That probably wasn't the best idea I've ever had.
So remember fellow photographers, composition, focus, f stops, aperture, and ISO are all important, but choosing the right snack for your environment is just as critical to photo success <grin>.
Before the ducks paddled in, I got a couple blue hour shots that I liked.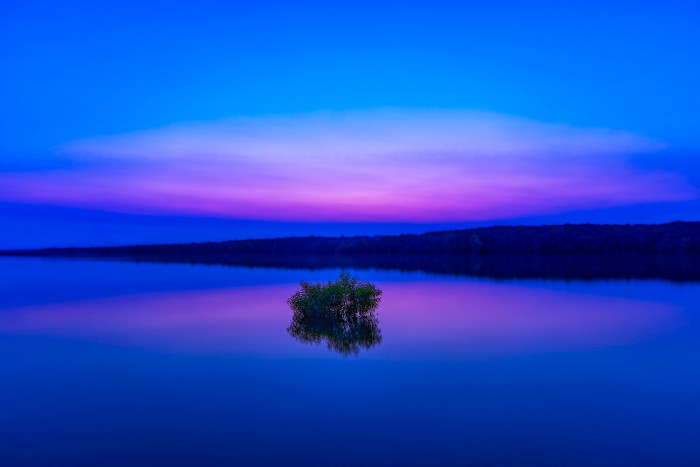 Having spent so much time and effort getting the time lapse, I went ahead and rendered the video, but on a scale of 1 to 10 I'd give it a 'meh'. I wasn't going to record new music for this one, but a time lapse without music is like popcorn without salt. The music, by Chris Zabriskie, is from https://freemusicarchive.org and is better than the video deserves. Click HD to see the best version.