There's a fifth publicly accessible waterfall on the west side of Columbus – Indian Village Canyon Falls near Duranceaux Park. Detailed directions are at the bottom of this post.
In addition to Indian Run, Hayden, Wedgewood Hills and Dublin Road Falls, there is another, lesser known waterfall near Duranceaux Park off Dublin Road in Columbus. The falls is very seasonal – generally only flowing after a really good rain or snow melt. It is also a bit of a challenge to photograph. There are apartment buildings very close to the top and a huge tree has fallen over the bottom.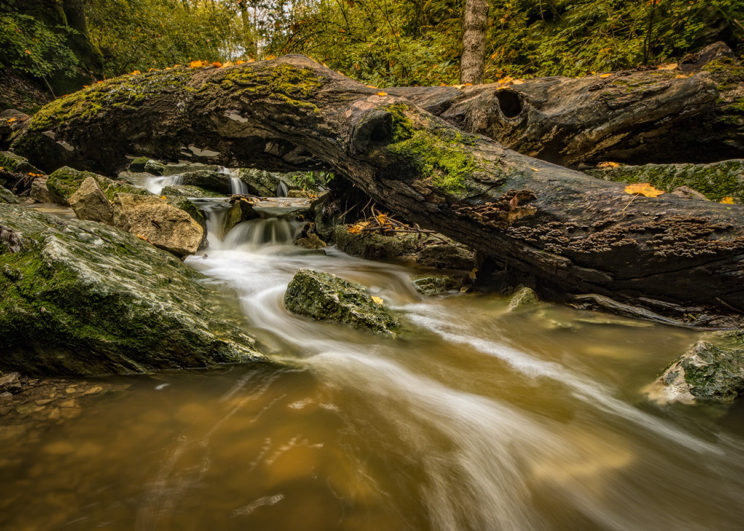 When I visited in mid October there were hints of autumn color. After trying several different spots, I setup my camera on top of the tree with a wide angle lens. I made sure the buildings at the top weren't in the frame.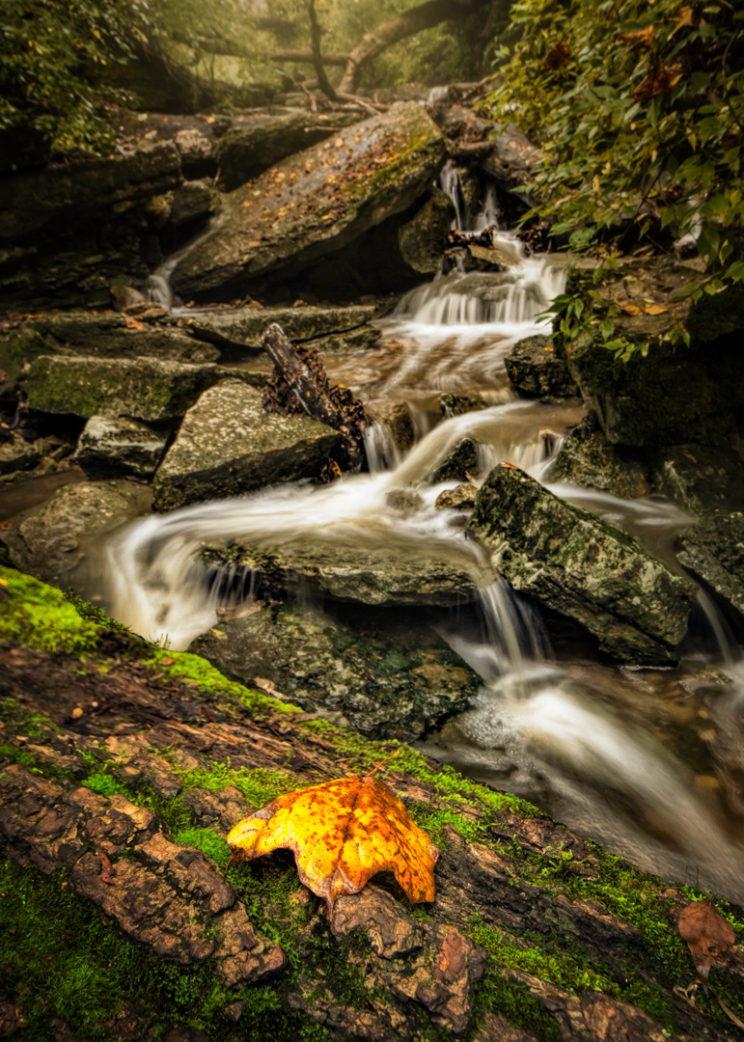 Along one side of the ravine leading up to the falls, are a few small caves. Some are large enough to explore, but use your common sense. The limestone walls are friable.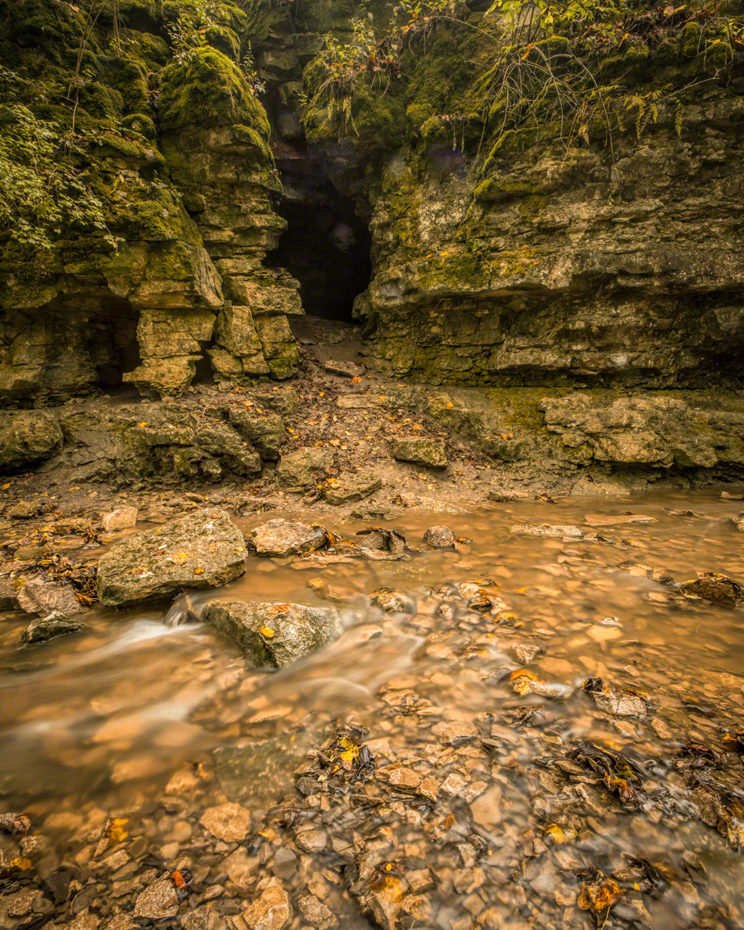 At the other end of the area where you park (see the map below) is a nice cascade. If you go past the fire pit area and head down a little hill to the creek, you'll end up right at the bottom of the cascade. It generally has water flowing even when the falls does not.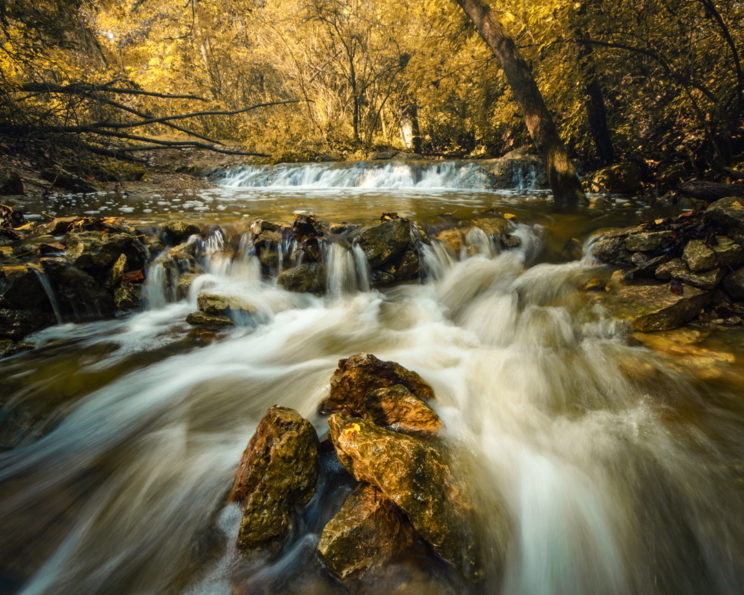 The parking area for the falls is located at 3200 Indian Village Rd, Columbus, OH 43221 From Dublin Road turn onto Thoburn Rd at the sign for Duranceaux Park then turn right onto Indian Village Road and follow that past the Scioto Boat Club to the parking area at the end. From the parking area, go across the bridge and walk past the closed up Columbus Parks building to the creek. Follow the creek upstream to the falls.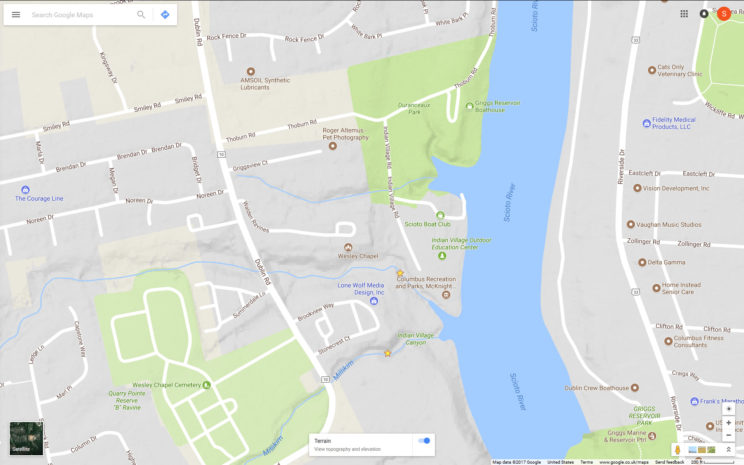 All of the waterfalls I listed above are within a few miles of this one. You can easily visit them all in a single morning or afternoon.
[wdi_feed id="1″]