I took my first trip to Inniswood Metro Gardens in Westerville, Ohio recently. In an effort to balance taking photos with enjoying the moment, I only took one camera and one lens, an old Rokkor 50mm f/1.4, expecting to get  photos of flowers and insects. The fantastic gardens had so much more to offer. DL Cade, editor of ISO on 500px, has written a great article about serendipity and planning in photography – https://iso.500px.com/balancing-serendipity-and-planning-in-photography Check it out and add your own story in the comments!
While I did get some photos of flowers and butterflies, I also got sculpture, frogs, waterfalls, streams and a Barred Owl. The owl was well off the path but  if I'd had my 300mm lens with me then he/she could have filled the frame. With a 50mm lens that just wasn't possible so I cropped away most of the image and ended up with an 800×800 pixel final photo.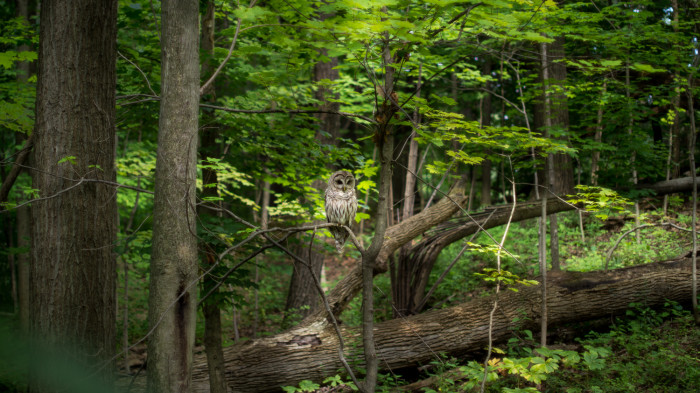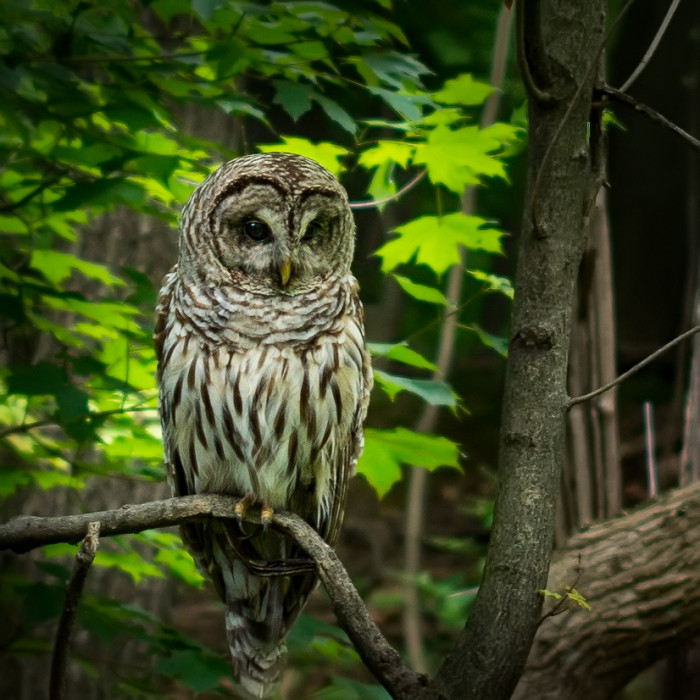 It is encouraging to see how versatile the old nifty fifty can be. Yes, it takes a little rethinking of composition when you don't have wide angle or telephoto options, but expanding your thinking is never a bad thing. I got a shot of the park's other "owl" I wouldn't have if I'd had the lenses I usually carry.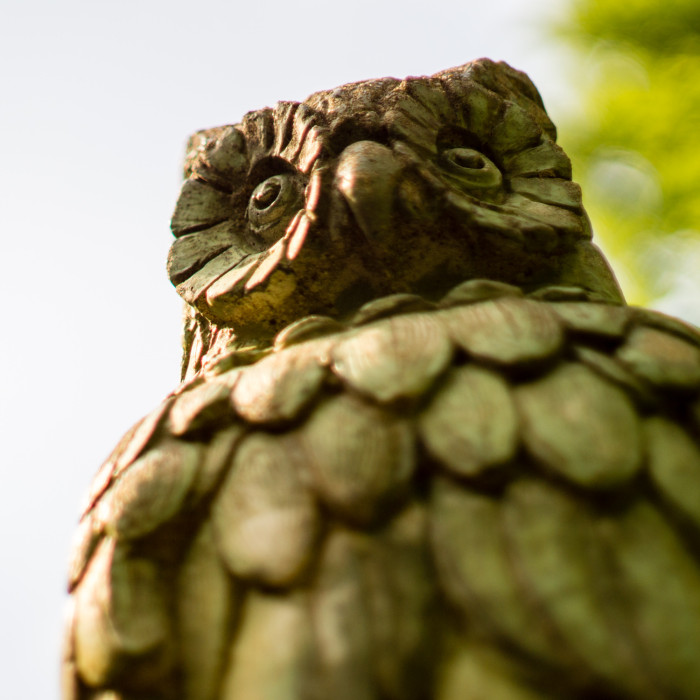 The shallow depth of field f/1.4 produces is a great way to highlight a specific part of a photo. You get the sense of the subject's environment without having it be distracting. Adding a little vignetting can amplify the effect. Here are a couple more shots from Inniswood.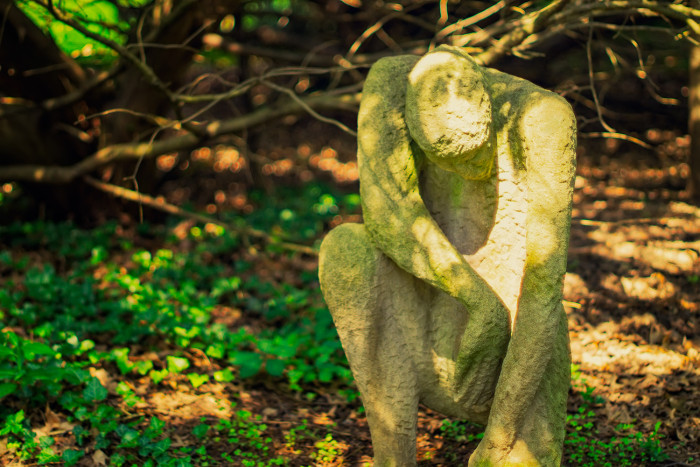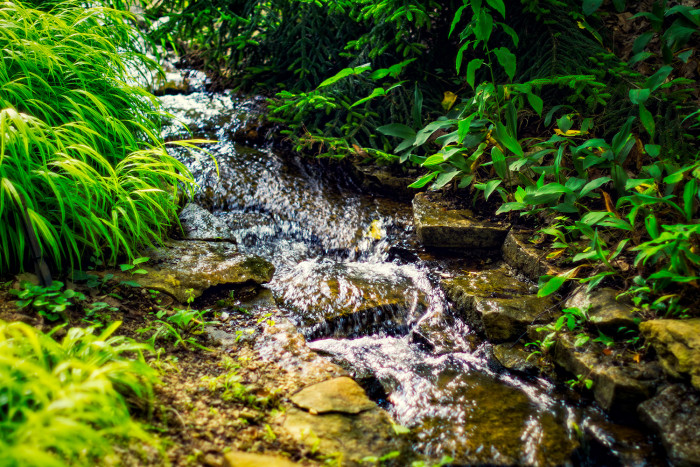 Next time I go to Inniswood I'll take a bit more kit and be better prepared for everything the park has to offer a photographer, but I'm glad that I got theses shots. In fact, I'm going to experiment with only taking the old Rokkor every time I scout a new location. Taking both cameras, a bunch of lenses and my tripod is hectic and detracts from the experience of visiting a new place. Not taking the tripod will free me from the tendency to set it up and not consider other positions and compositions. Not having to carry the backpack reminds me, what did I do with that camera strap?