After a couple days of gray skies and high temperatures below freezing, we got a bright, sunny but still properly cold day. I grabbed my gear and drove down to Hocking Hills to find a waterfall I hadn't seen before. Seize the cold!
I read about Broken Rock Falls on naturalohioadventures.com  It's close to the Lower Falls at the very popular Old Man's Cave area, but is seldom visited. Before I got to Broken Rock I stopped to explore the Lower Falls.  It was a cold weekday morning and despite the beautiful, sunny day there were very few people around. The pool below the waterfall had just started to freeze over and there were some icicles forming on the cliffs.
The first shot I tried was from a spot by the path right in front of the falls. It's essentially the same shot almost everyone who visits takes. Yes, the conditions were special and I used a camera and a tripod instead of a cell phone, but, well, the result didn't wow me.
Click images to enlarge. All photos are copyrighted and protected by Digimarc.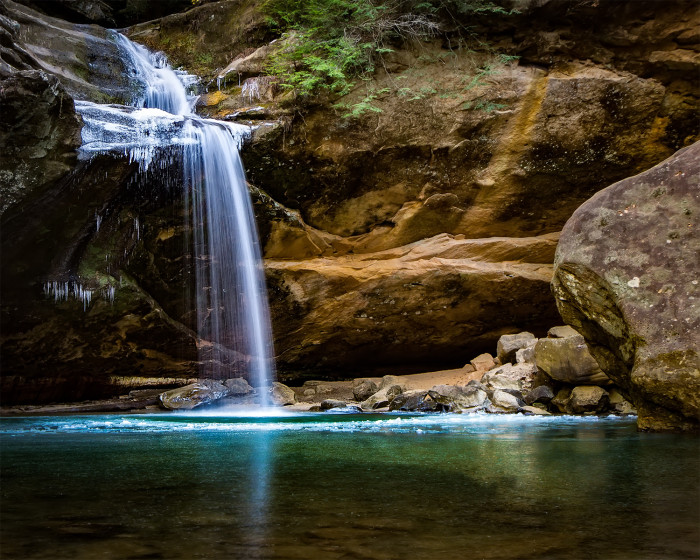 After trying a couple other compositions, I wondered around looking to get closer. Finally I found a spot and a composition. Centering the falls gave me the water, a swooping curve to the cliff and the contrast between the warm, sunlit trees behind the falls and the ice covered emerald water below. The small chunks of ice on the frozen surface provided foreground interest and led clearly to the silky waterfall. I used a 5 stop ND filter to get an 8 second shutter time. As of right now, this is the most popular image I've ever posted to instagram.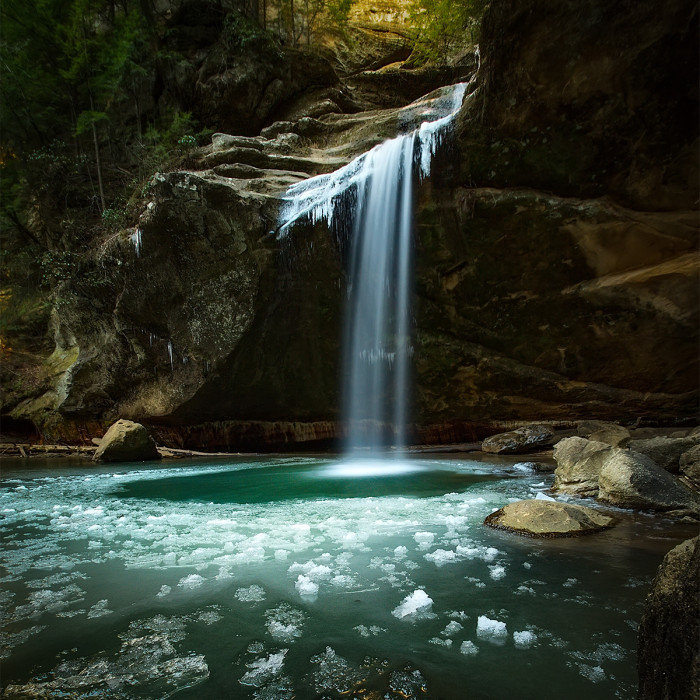 The compositions I like always seem to involve the most awkward spots from which to take photos – balancing the tripod on rocks and ice and crouching over trying not to fall.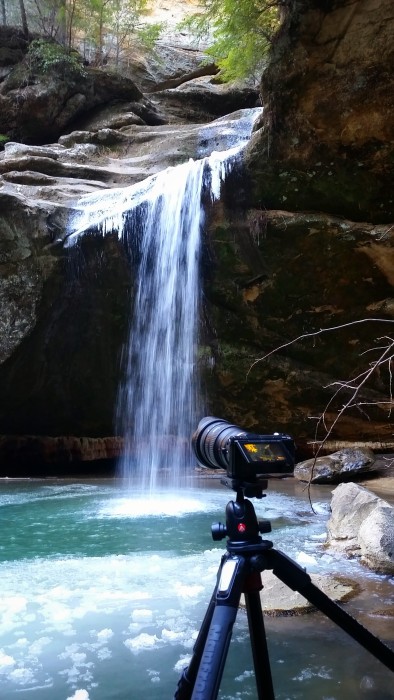 After finding Broken Rock Falls, I scrambled over some boulders to get a close, wide angle shot. In this case it was the close shot I didn't like so much. It distorts the proportions and shortens the apparent height of the falls.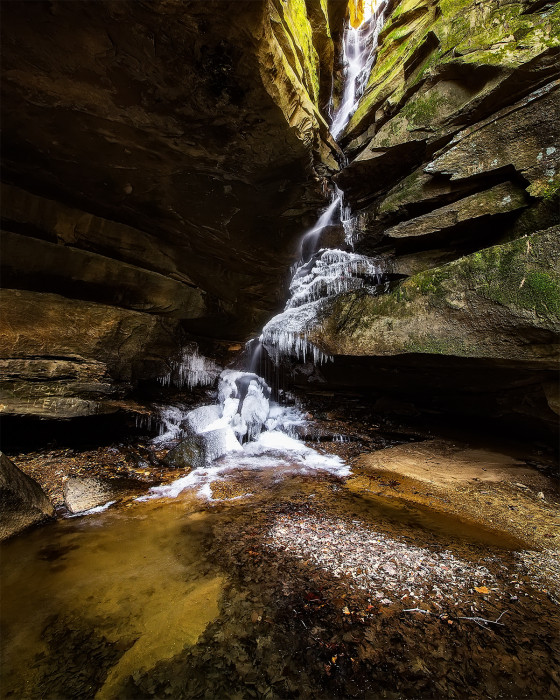 Following the path back down towards the creek, I found a spot to take a shot with a longer lens. You can't see the very bottom and the pool but the scale and proportions were more accurate and, to my eye, more impressive.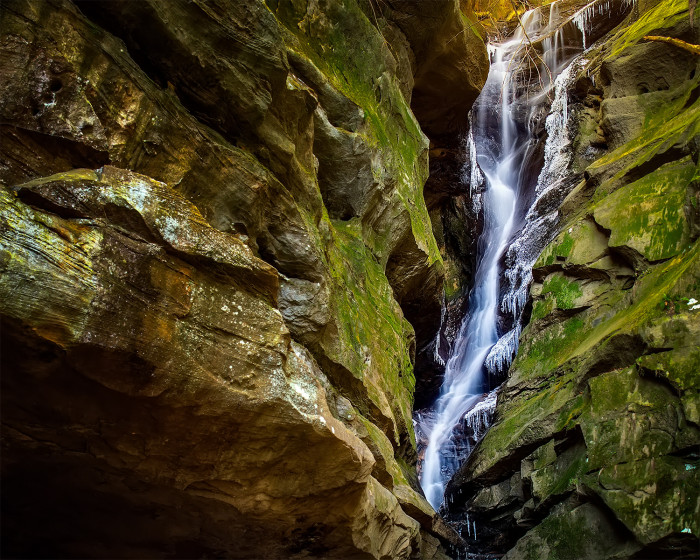 Before I left I took one more shot zoomed in to 160mm to show the water and ice in more detail.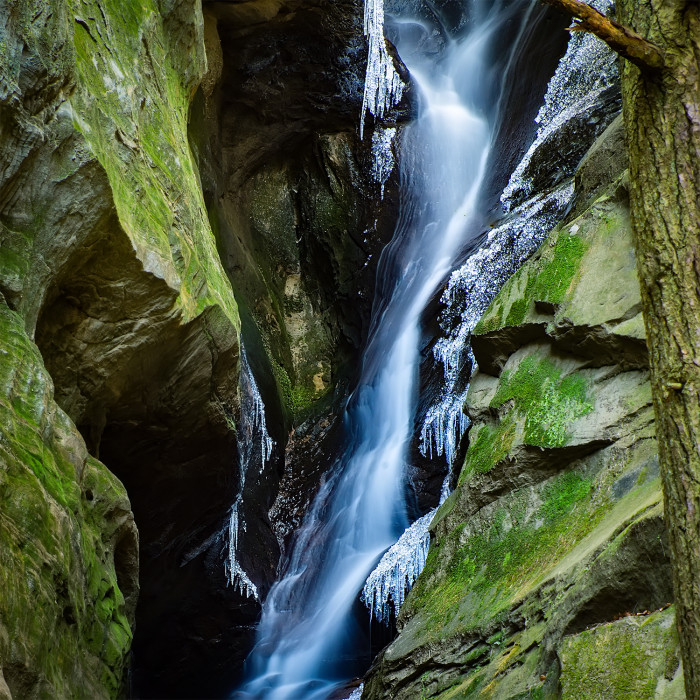 The day was a rare combination of time, conditions and subjects that I may never experience again. I'm so glad I was able to record it.