I went back to Hoover Reservoir Park to try and get a better shot of the dam's geyser. Instead I got a shot of a Blue Heron standing resolutely at the base of the sprillway waterfall.
He was so steady that I could take ~1 second long exposures of the water and still have him in focus. An aperture of f/8 would have produced a slightly sharper image, but I set the aperture to f/22 to get the long exposure. I didn't know how long he'd stand there and didn't want to risk taking the time to stop up, dig an ND filter out of my bag and attach it.
Click to enlarge images.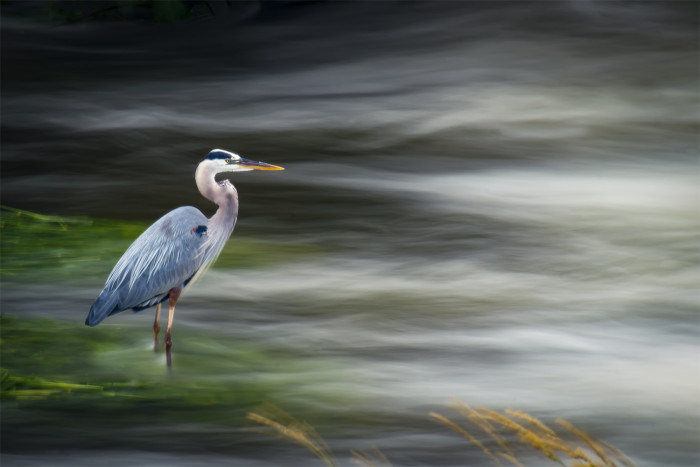 This is a wider shot showing his proximity to the waterfall.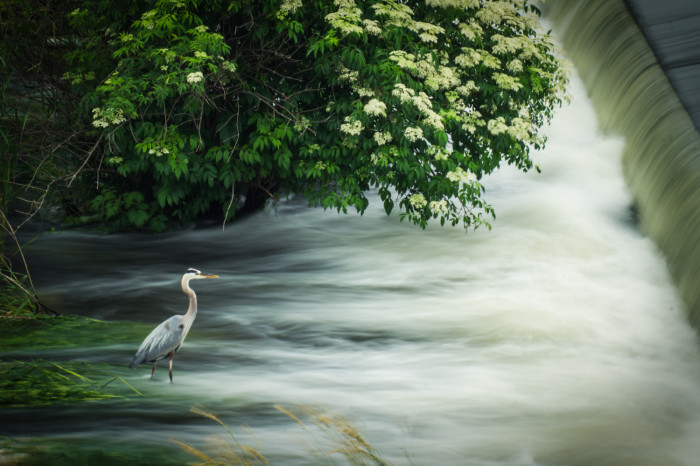 This is another shot I liked. The white balance is a little cooler (about 4200 vs 5000 in the shots above) and his stance is a bit stronger and the shutter speed is cut in half so there's a bit more movement detail in the water.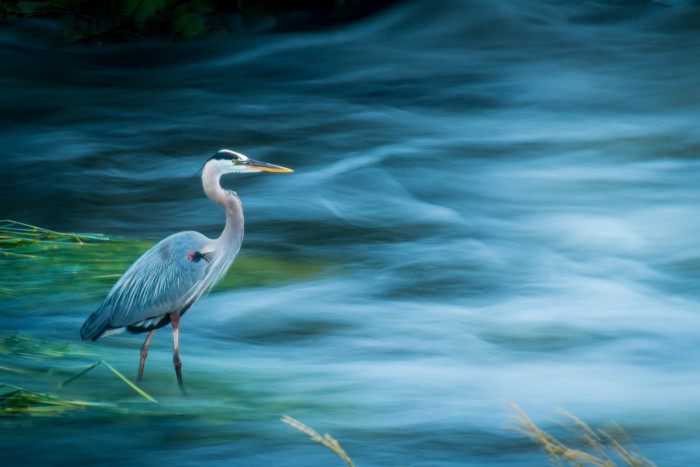 This is the long exposure spillway geyser shot I got last week from the top of the dam. I'll go back again to try and find a better composition.