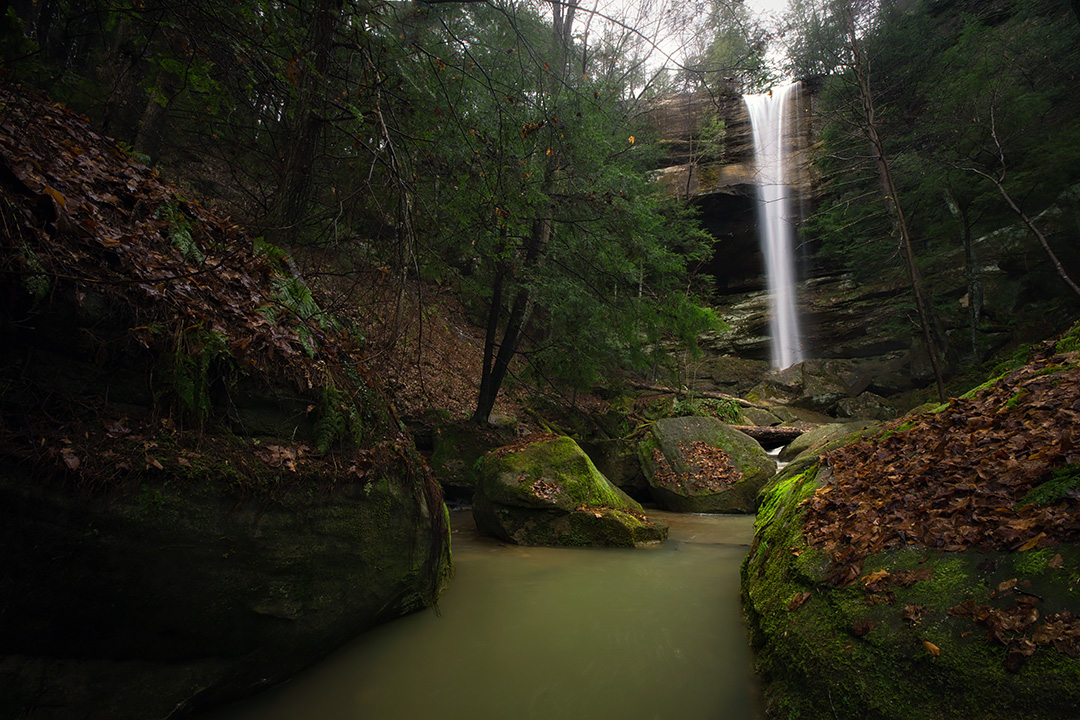 After a good rain, this relatively unknown hollow in Hocking Hills, Ohio has a very impressive 90'+ (27m) waterfall and it's easy to reach. On my last visit it was really flowing and I tried something new to try and capture it – 360 video!
The falls was a thundering torrent after several days of rain and still photos just don't capture the experience. There are dedicated 360 video cameras, but with a little extra work, I was able to create a 360 video with just my Sonya6000 and an 8mm fisheye lens. There isn't a lot of movement in a 360 landscape and the motion of the water is fairly regular. I took six sequential 35 second videos with the 8mm Rokinon fisheye lens at 60 degree intervals. Even the videos weren't taken simultaneously, it wasn't difficult to stitch them together seamlessly. Once I had a single 35 sec 360 degree video, I duplicated it, staggered the duplicates' start times, and faded them in over the previous copy to create a seamless 4 minute video that gives viewers time to look around.
The six videos were shot in portrait orientation and on my APS-C sensor camera the 8mm fisheye lens doesn't quite cover a full 180 degree field of view so there's a void at the very bottom of the video. If I do this again, I may shoot six additional videos with the camera pointed slightly downward and stitch all twelve together.
Click and drag your mouse in the video below.
I did also manage to get a couple good still shots of the falls. The shots I took from up close were all covered in water spots from the intense mist. The best shots came from a little down stream.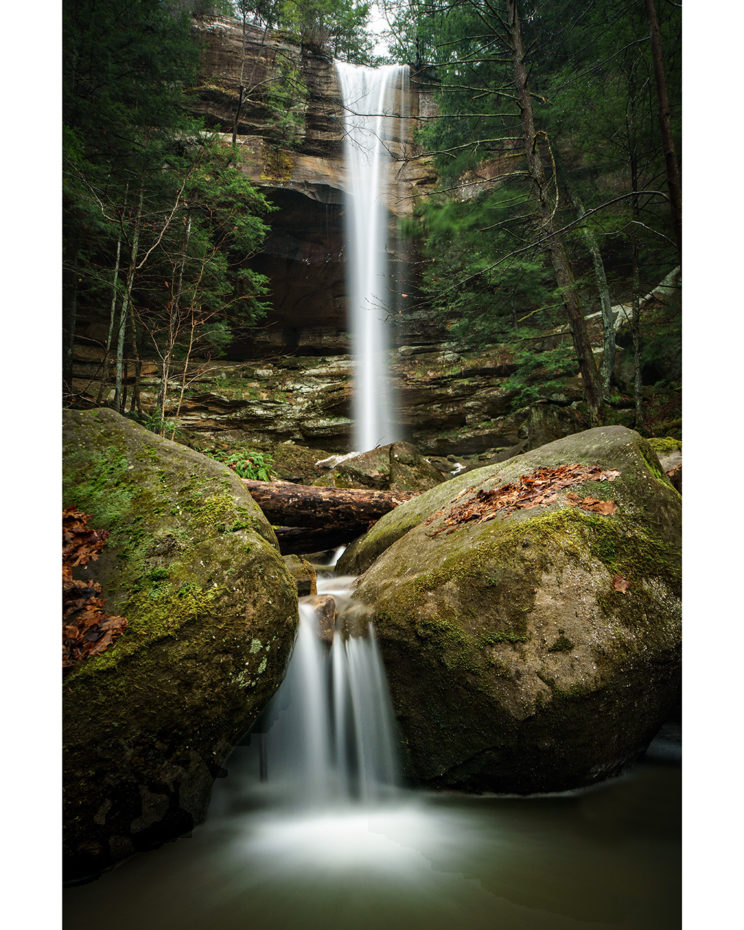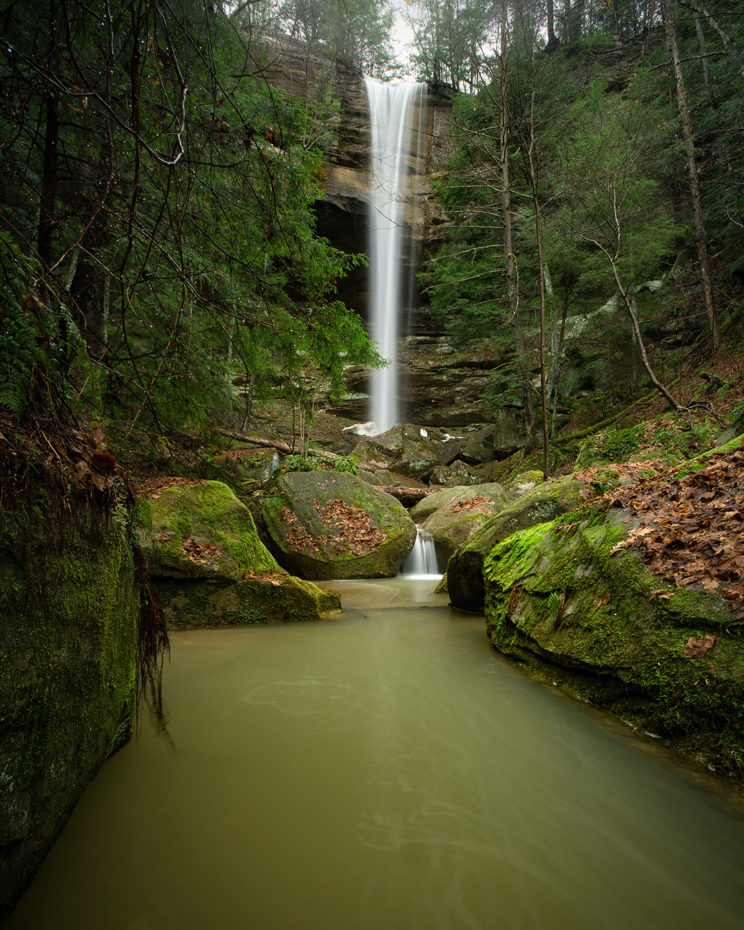 If you'd like to visit Big Spring Hollow Falls, I recommend waiting until after a good rain. It dries up pretty quickly. In the winter the frozen falls and ice mound are pretty impressive too.
To get to the waterfall, park at the Climbing and Rappelling Area parking lot just East of Conkle's Hollow Nature Preserve. The address for the lot is 24798 Big Pine Rd, Logan, OH 43138. From the parking lot, cross Big Pine Rd. and then cross the creek on the slightly crooked bridge. Go right and follow the trail along the creek until you reach the waterfall. It can be very muddy so tall, waterproof boots will be very handy. It's a flat, easy walk of less than 1/2 mile (800m) from the parking area to the falls. See the map below.
The trail that leads out the back end of the parking lot is the one that takes you to 21 Horse Cave and the double waterfall just beyond the cave.